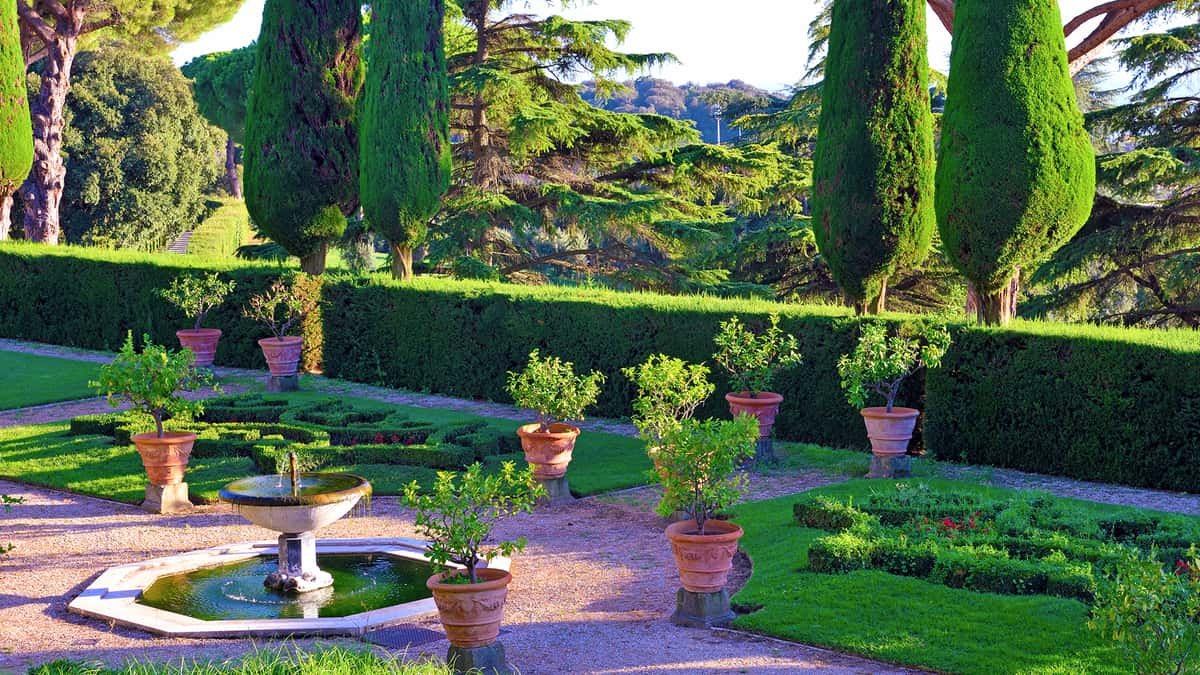 Benvenuta Primavera!
Welcome Spring like an Italian
If you've ever dined with us at Maria's Italian Kitchen, chances are you've seen some form of Primavera on our menu. While the word "primavera" often sparks images of fresh vegetables and pasta in the mind, it actually translates to "Spring" in Italian!
Springtime in Italy
Springtime in Italy is a season like no other. It is a time of birth and renewal, relaxation and rejuvenation, as the world awakens from its winter slumber and flowers begin to bloom. The longer days and warmer weather of spring are associated with good food, a balanced lifestyle, and the chance to enjoy a meal 'al fresco.' It is a time to enjoy the fruits of the most recent harvest through wine tasting, and fresh produce fills the stands of the farmer's markets. Fresh flowers are in full bloom and their colors pour out onto the streets.
Spring is a time for the celebration of life and the joy that can be found in it. In Italy, spring is celebrated with the Italian Primavera; a festival of food and wine, and music that heralds the arrival of the season. Here at Maria's Italian Kitchen, we also love to celebrate the Italian Primavera and all the wonderful flavors that come with it. If you would like to celebrate the beginning of spring with us, like true Italians, read on for some ways to celebrate here at home!
Relaxation & Rejuvenation
Springtime in Italy will walk you through infinite possibilities of relaxation, mindfulness, and wellness. Italy has long been known as a destination that makes people feel good while they are visiting, and the feeling lasts when they return home. It has even been called 'the ultimate wellness destination!' While "wellness" and holistic living has become a modern trend, the holistic lifestyle has been around in Italy for decades. The Greeks and ancient Romans were known to use thermal springs for rejuvenation, plant-based medicines, and lived their lives in accordance with the seasons and the rhythm of daily life.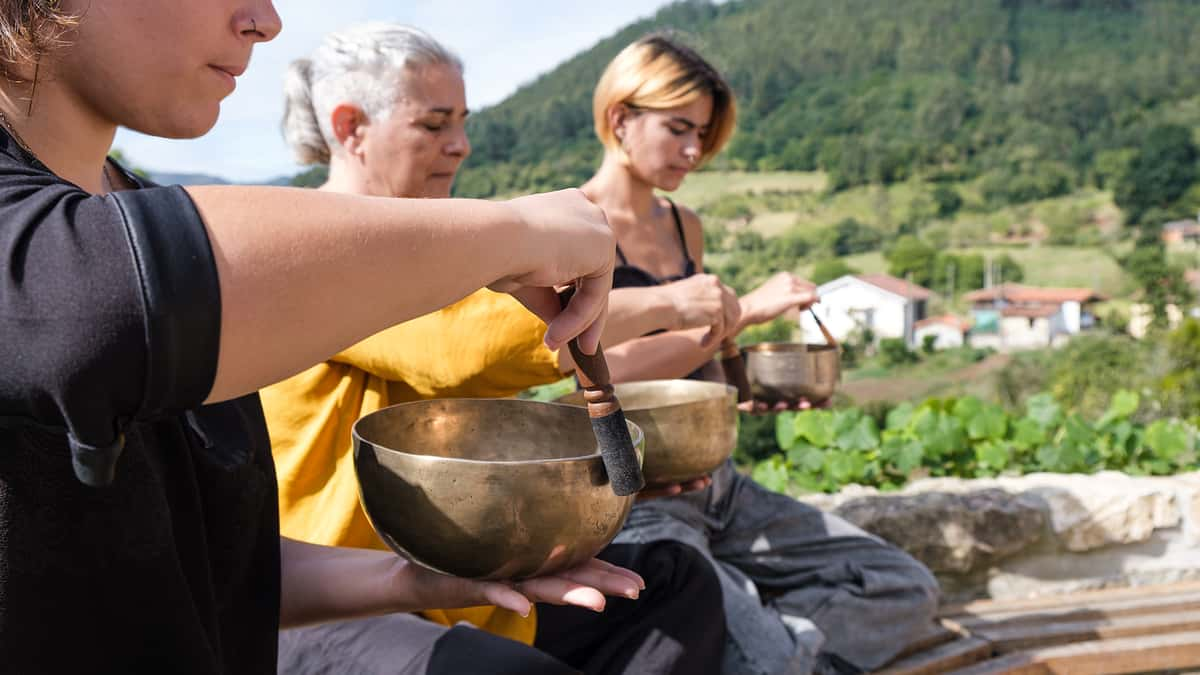 This spring, you may try practicing "mindfulness," a type of meditation that focuses on being intensely aware of what you are sensing and feeling in the moment. Practicing mindfulness for just minutes a day has been shown to relax the body and mind, and help reduce stress.
Another element of wellness is being present. Take time this spring, every day if you can, to "unplug." Put down the cell phone, work emails, and social media and just be present in your "now." Enjoy a meal, the company of others, or even your own company, free from distraction.
Relaxation is something that is taken very seriously in Italy. You may have heard of the Spanish midday "siesta." In Italy, this midday break period is called the Riposo! Beginning anywhere from noon until around 1:30pm and lasting 90 minutes to 2 hours, the Riposo is a traditional early morning shutdown of businesses. Aside from restaurants, the majority of establishments shut down for a period so that employees can enjoy a long lunch and perhaps a nap before returning to work for the day. If you would like to take part in the Riposo tradition, try listening along to this timed sleep meditation: 30 Minute Nap in the Italian Countryside. Maybe wait until after work though, just in case your 30 minute Riposo turns into a 2 hour siesta.
Wine Tasting
Another important aspect of the Italian Primavera is the wine. Italians are famous for their love of wine, and springtime is the perfect season to enjoy it. Spring in Italy is known as the time to taste the wine of the last harvest, called "Vino Vovello." Wine tasting during the spring is often done 'al fresco' among the beautiful scenery of the Italian vineyards. You too have the option to enjoy some wine 'al fresco' and dine on one of our beautiful patios!
At Maria's Italian Kitchen, we have a wine list that features some of the best wines that Italy has to offer, including crisp whites and fruity reds that pair perfectly with our springtime inspired dishes.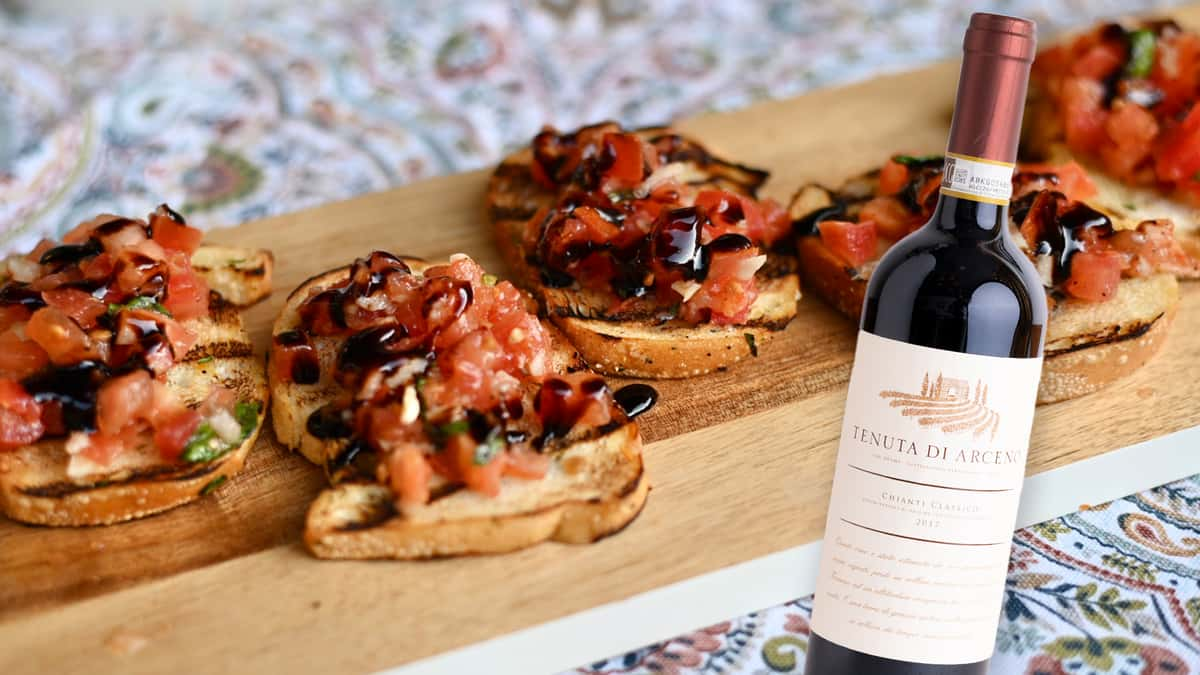 The bright, acidic flavors of our tomato Bruschetta pair perfectly with a glass of Tenuta di Arceno, Chianti from Tuscany, Italy.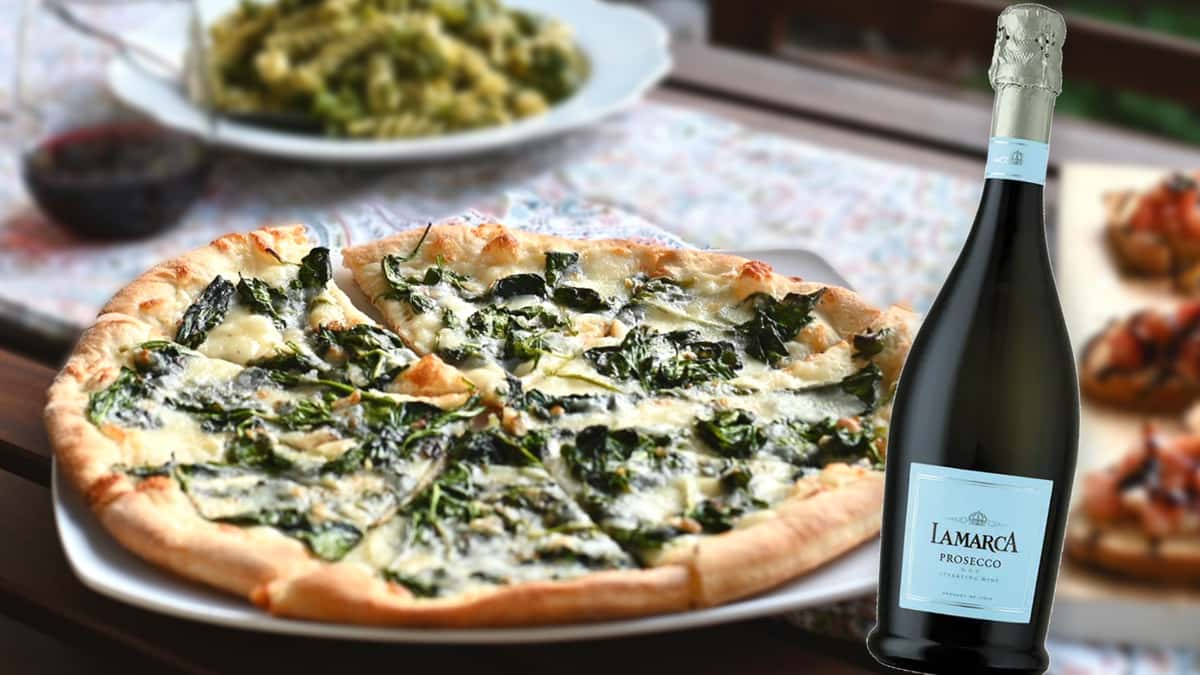 White pizza is a spring time tradition in Italy. Enjoy a slice of our deliciously light pizza Bianchi while sipping on a glass of La Marca, Prosecco from Veneto, Italy.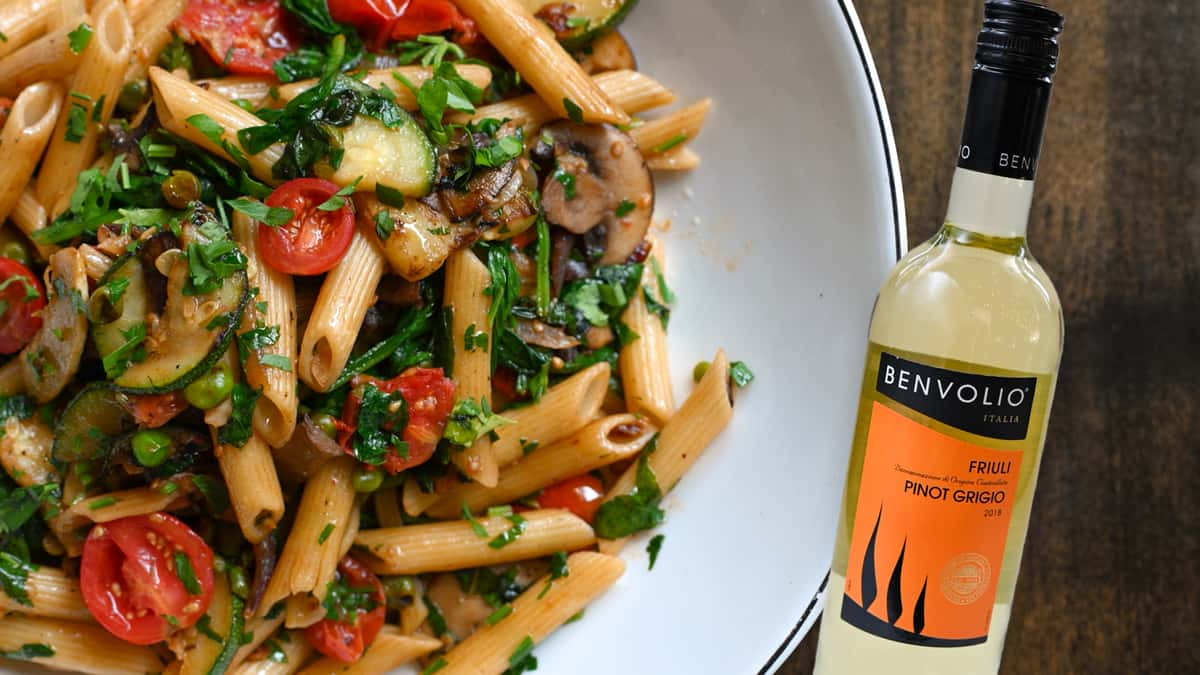 Lastly, you can't celebrate spring without Primavera! At Maria's Italian Kitchen you can choose from Pasta Primavera, or Chicken Primavera. Both choices pair beautifully with Benvolio, Pinot Grigio from Friuli-Venezia Giuila, Italy.
At Maria's we take wine as seriously as any Italian would! Our wine lists are updated frequently to ensure we are always offering you the best selections.
Fresh Produce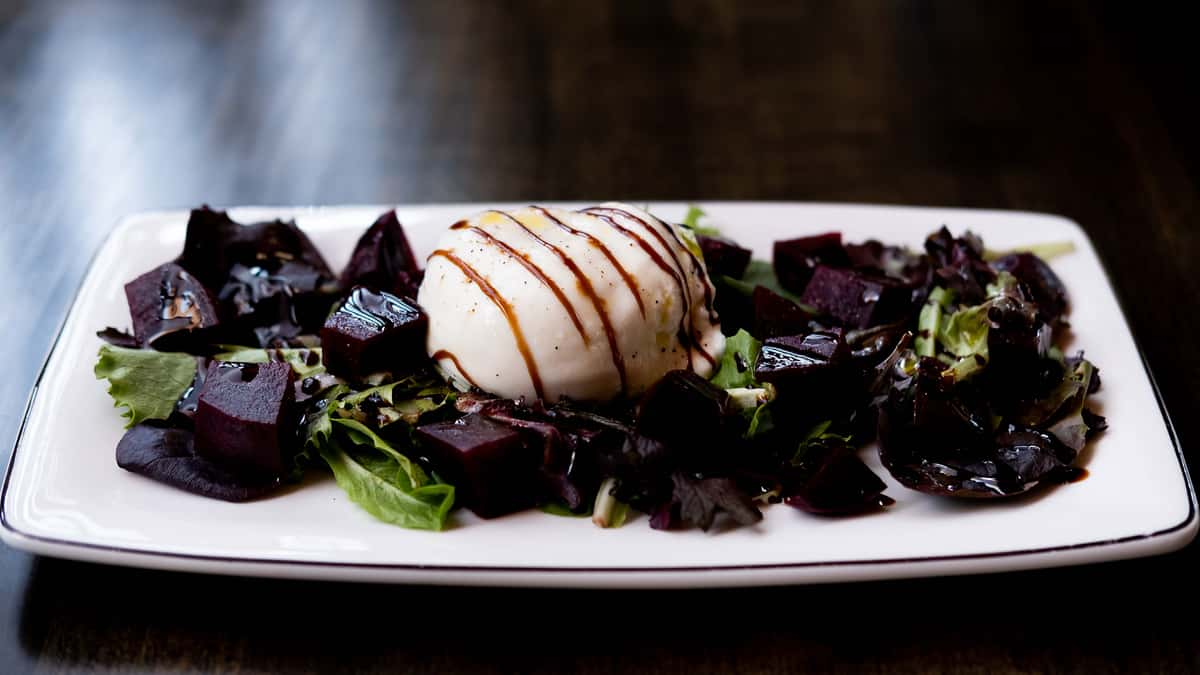 One of the things that makes spring so special in Italy is the abundance of fresh produce that becomes available. Along with' Vino Vovello,' springtime farmer's markets are overflowing with fresh fruits and vegetables. Fresh pressed olive oil, wild asparagus, artichokes, apricots and figs are some of the best produce of the season. Professional chefs and home cooks alike take advantage of these seasonal ingredients to create delicious and healthy meals. As we embrace Italian tradition this spring season, we encourage you to eat seasonal, and branch out and try something new from the produce section!
Beets are a produce section springtime staple that many home cooks tend to avoid. Known as "nature's candy" these sweet root vegetables are packed with flavor and nutrition. Simply cube and toss beets in some olive and salt and roast in a 400 degree oven until soft and caramelized. Then pair your roasted beets with fresh burrata, arugula, and balsamic glaze for a truly Italian treat.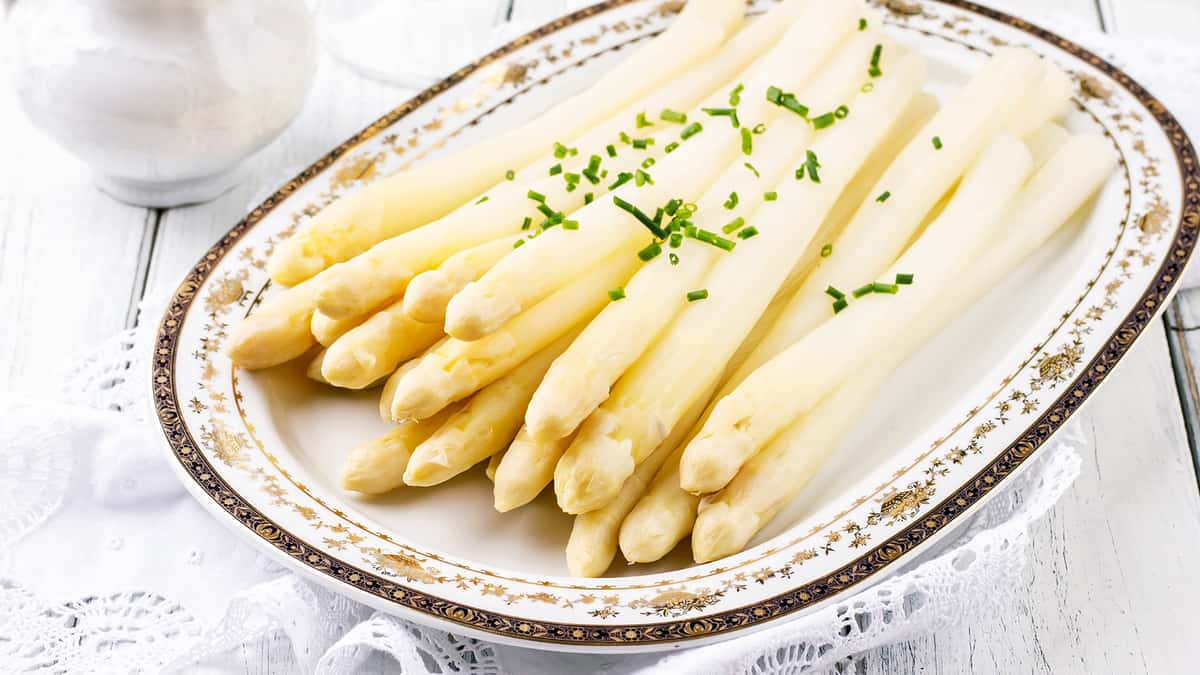 Have you happened to notice White Asparagus popping up in stores during the spring? While they may come off as a bit intimidating, this blanc cousin of green asparagus makes a terrific spring side dish. Simply blanch the white asparagus in boiling water for 10-15 minutes, until tender. Then drizzle with either melted butter or high quality olive oil and freshly snipped chives.
At Maria's Italian Kitchen, we love to incorporate fresh, seasonal ingredients into our dishes. Our Chef has created an Easter and Passover seasonal menu that highlights the fresh spring produce found in our local markets. This menu will feature our New Vegan Risotto Primavera, made with creamy arborio rice and fresh seasonal vegetables like vibrant green asparagus, and fresh spring peas. Make sure you are signed up for our Kitchen Club and to receive our emails so you don't miss when the menu becomes available!
Flowers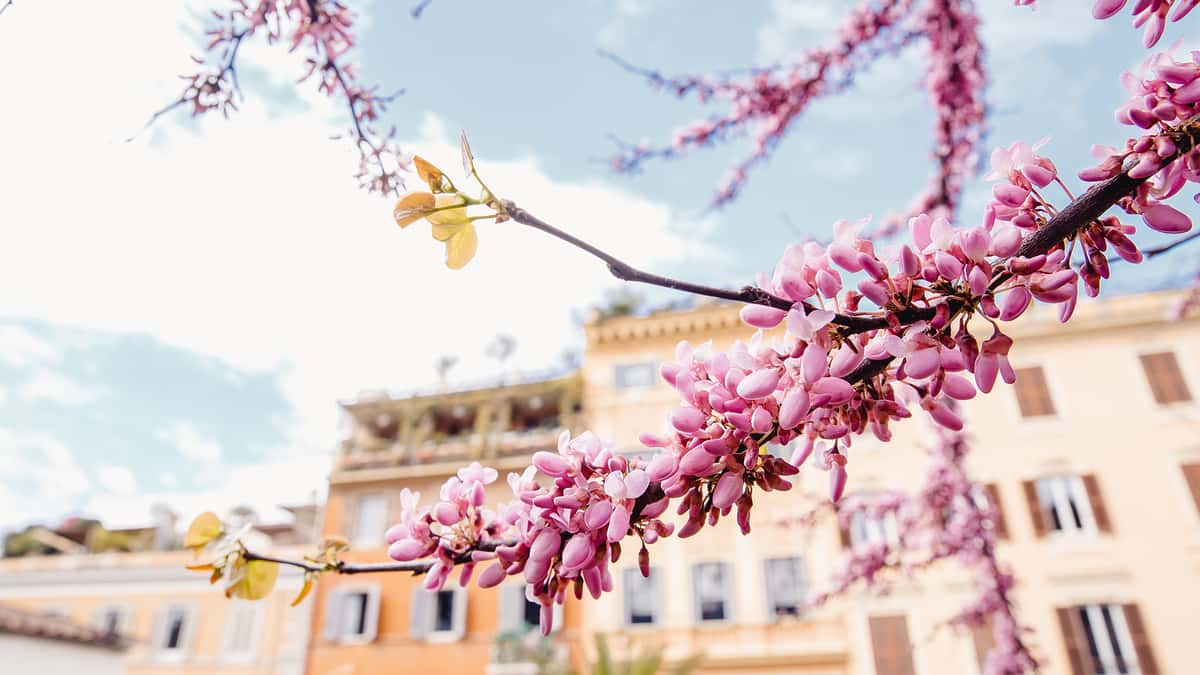 During spring in Italy, it is a daily tradition to enjoy a midday or early evening "passeggiata," or leisurely stroll. On these daily walks down the main street, tourists and locals share in the beauty of the blooming almond trees and cherry blossom trees, stop into the shops for no more than some friendly conversation, and maybe even grab some gelato. As the first blooms of spring sprout forth, major cities' gardens open their doors. While Italy is in full bloom, flowers and trees fill the air with delightful fragrances and vivid colors. The city of Verona, famous for Romeo and Juliet, has an annual festival every April 15th to celebrate thousands of daffodils blooming.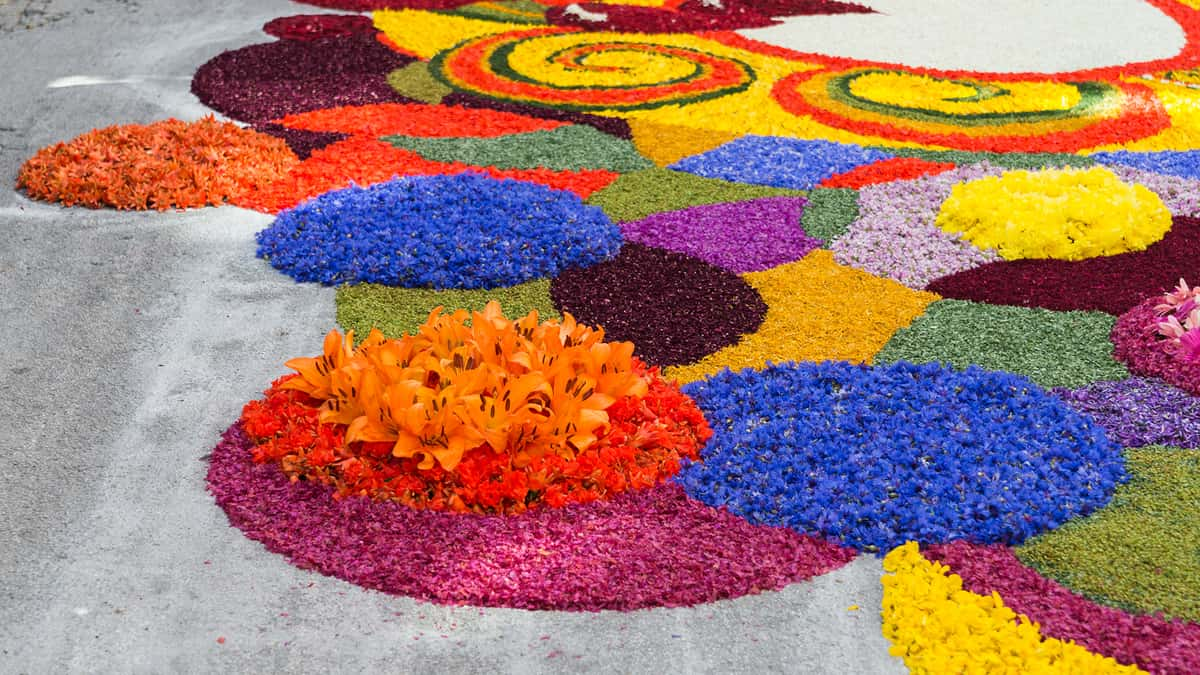 During Italian flower festivals, you'll often see "infioratas" (floral displays) on streets or in alley ways. These works of art are created using petals and other organic materials. Often, the design is first sketched in chalk, then the outlines are created with dirt. The resulting sections are filled with petals, seeds, grass, wood chips, and even coffee grounds, like Italian mosaics. The infiorata typically take 2-3 days to complete, but only last a few hours making them extremely rare and special. Share in the love of fresh flowers with Italy by creating your own "infiorata" using flowers and organic materials you find in your neighborhood!
Festivals and Activities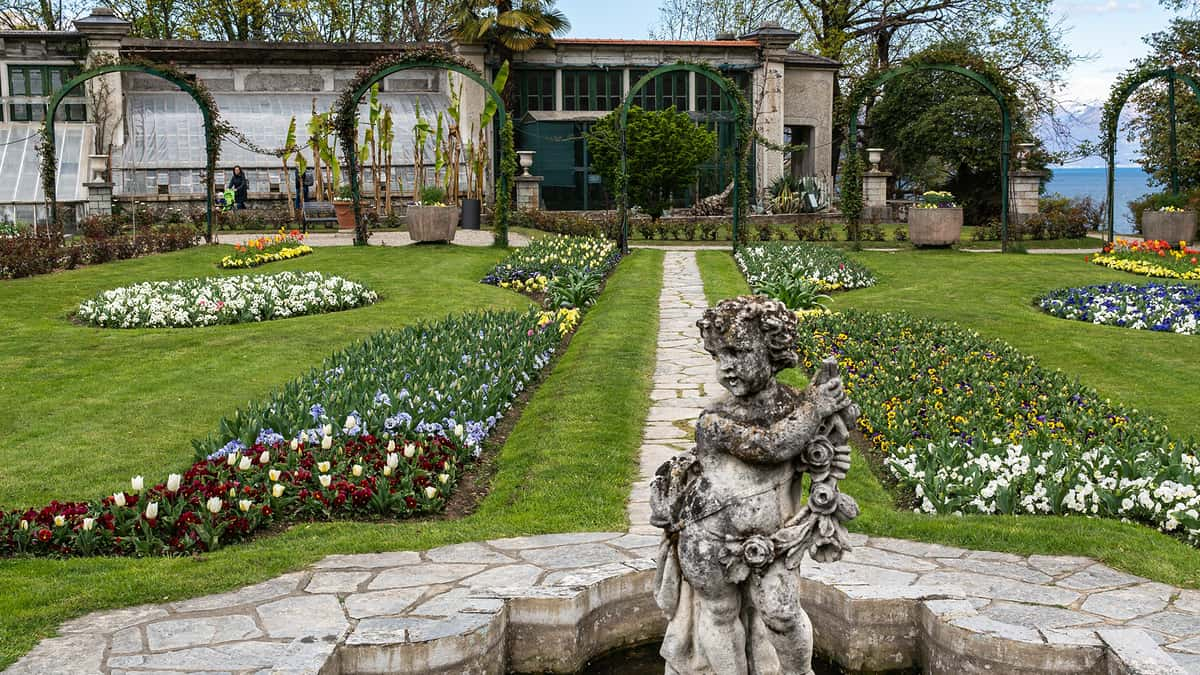 While Italy has many festivals, none quite compare to the Italian Primavera Festival. During this yearly springtime festival, almost every town offers streets covered with gorgeous, multicolored flowers, regional fare made to resemble flowers, and some actually made from flowers. The Primavera Festival also offers a taste of spring with street food served by friendly vendors. There is also live music and family activities all in the name of Spring!
During spring, Italian museums, parks, and historical sites kick off their cultural programmes aimed at tourists. Visiting Italy in the spring is the perfect time to enjoy the incredible exhibitions without the crowds that come with summer vacation tourism. However, you don't have to travel overseas to enjoy the many exhibitions and events offered by museums and parks in your own backyard. A quick google search could turn up dozens of results for museums, discovery centers, parks, and more in your area. If anything grabs your attention, look into what special exhibitions and events they may have going on for spring!
A Spring Celebration At Home
While most of us would love to travel to Italy and enjoy all it has to offer in the springtime, you can still welcome spring like a true Italian, right here at home. Kick off spring, the season of relaxation and rejuvenation, with some mindful meditation or other wellness practices that you can easily incorporate into your routine. Practice self-care by allowing the occasional indulgence of Italy's best spring time wines. Eat the Italian way, focusing on fresh seasonal produce. Try a new recipe or a new food. Enjoy the warmer weather and dine 'al fresco' on one of our semi private patios, or in your own backyard. Try to make more time for outdoor activities that bring you joy. Make time for fun, and celebrate even the smallest wins. At Maria's Italian Kitchen, we are proud to celebrate this beautiful season and all the wonderful things that come with it. Come visit us this spring and join in the celebration!