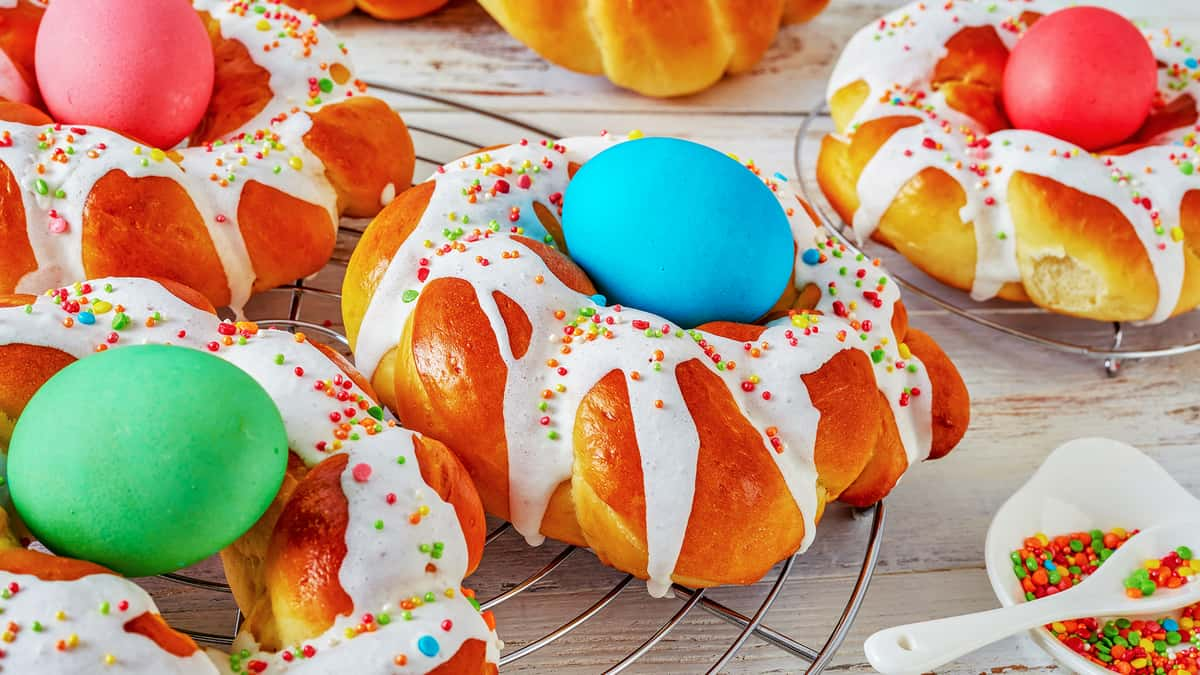 Happy Easter!
Our Easter Traditions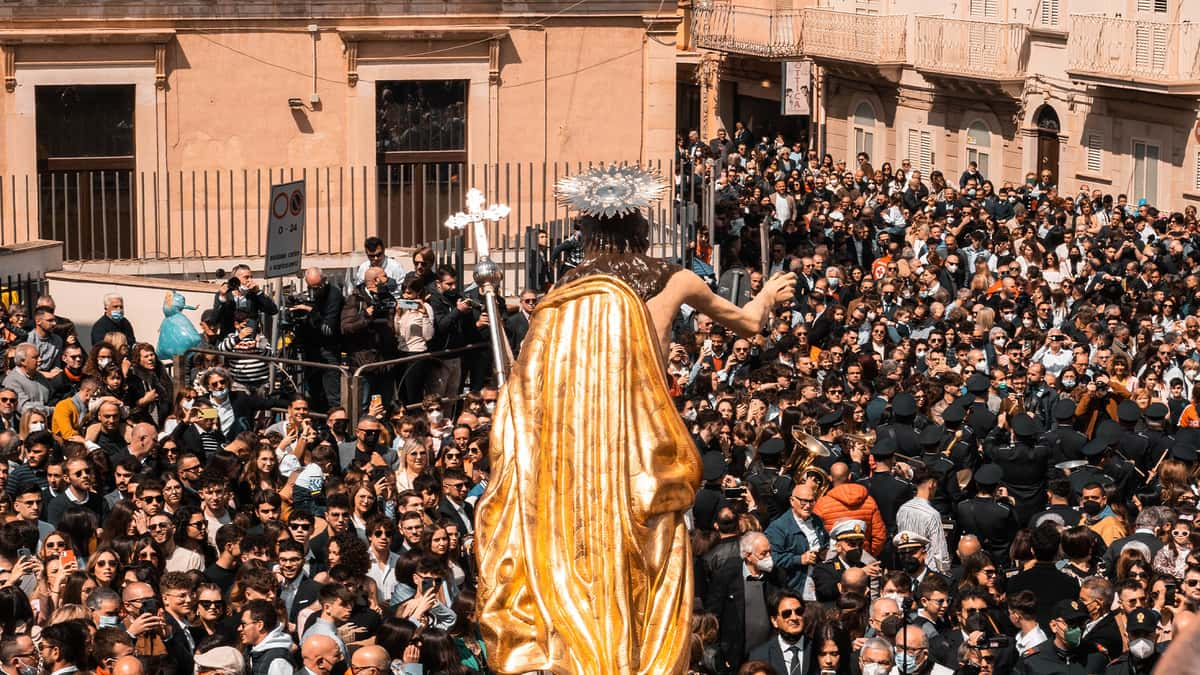 Easter Sunday is a special day for many families around the world. However, in Italy, Easter is a big deal. Such a big deal in fact, that much of the country celebrates for two days! Easter Sunday, Pasqua, and Easter Monday, Pasquetta. Religious parades and celebrations are held in many towns and cities nationwide, and a statue of Jesus or his mother Mary is carried in street processions that involve large crowds of people. Since Pasqua is considered a sacred time to be spent with loved ones and family, many of the smaller family owned shops close the entire weekend in observance of the holiday. Pasquetta, or Easter Monday, is usually reserved for spending time with friends and taking trips out of town. Great importance is placed on enjoying the time spent with family and friends as you celebrate and give thanks during the Easter holiday.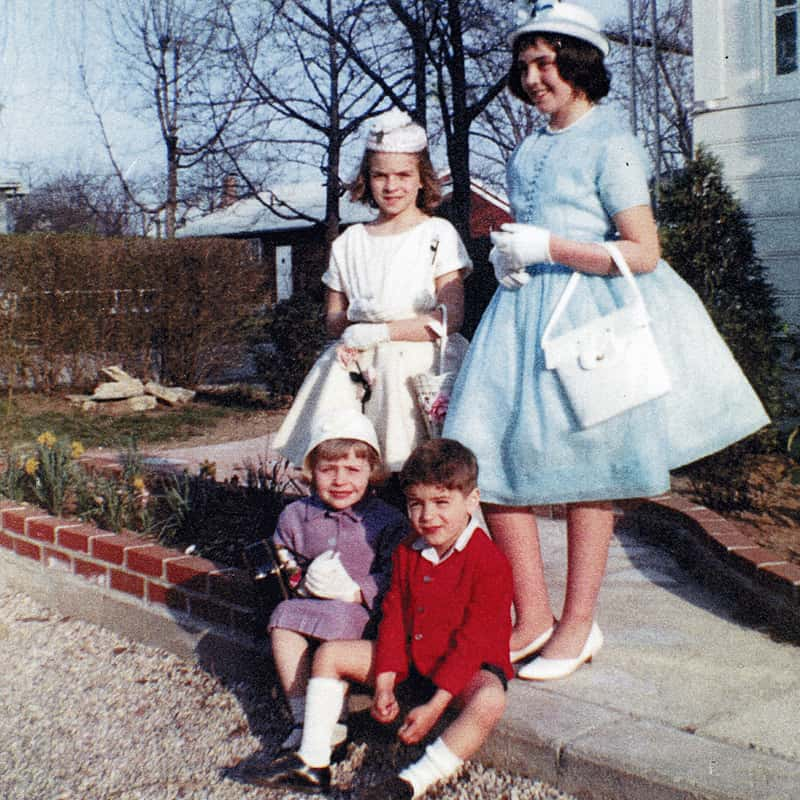 Although we didn't grow up in Italy, Easter Sunday was still a very important day in our Italian household. Mom would get us kids dressed for church in our Sunday bests including our special Easter bonnets that matched our dresses. Easter was never a struggle to get to church on time, as we were always so excited to see our friends and family dressed up! After church we would run home to find our mom already in the kitchen preparing the Pasqua feast. Roasted lamb and chicken famiglia (herb roasted chicken) graced our dinner table along with a variety of side dishes including roasted potatoes, caramelized carrots, a fresh green salad with shaved fennel, and Mom's famous stuffed artichokes. After dinner we looked forward to desserts like cannolis, and my personal favorite, Pastiera Napoletana. A traditional Italian dessert consisting of a sweet, ricotta-filling in a flaky, crispy pastry crust, flavored with orange blossom water, and studded with candied citrus peel. We lovingly referred to it as Italian Cheesecake!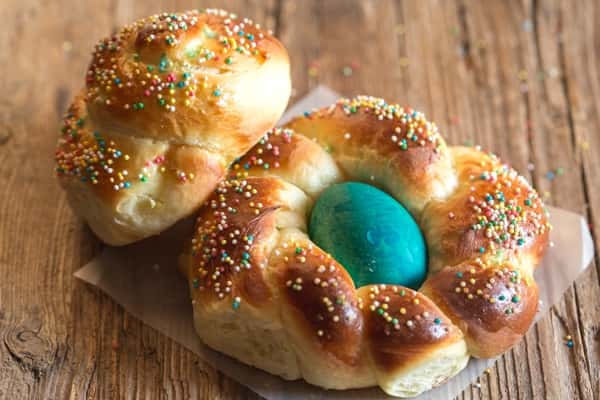 Now I know all of that food sounds amazing, and it was, but nothing could compare to the excitement I felt when I would come home from church Easter Sunday and see my mom in the kitchen preparing our traditional Italian Easter Bread. This bread wasn't just your typical white loaf, it was so much better. Our Easter bread was a brioche bread made of flour, butter, sugar, eggs, milk, and yeast. The dough was braided and formed into a nest before being topped with a colored egg, sometimes with the addition of sprinkles, and baked. This beautifully fluffy bread, while delicious, also held a symbolic meaning; the twisted, braided bread represents the crown of thorns worn by Jesus Christ, while the eggs represent new life and rebirth, and the colors signify the renewal of life. While my mother's exact recipe is held close to my heart, this recipe by Rosemary, author of the blog An Italian In My Kitchen, is nearly identical. If you would like to give this recipe a try in your kitchen this spring, CLICK HERE for the full recipe and walk through.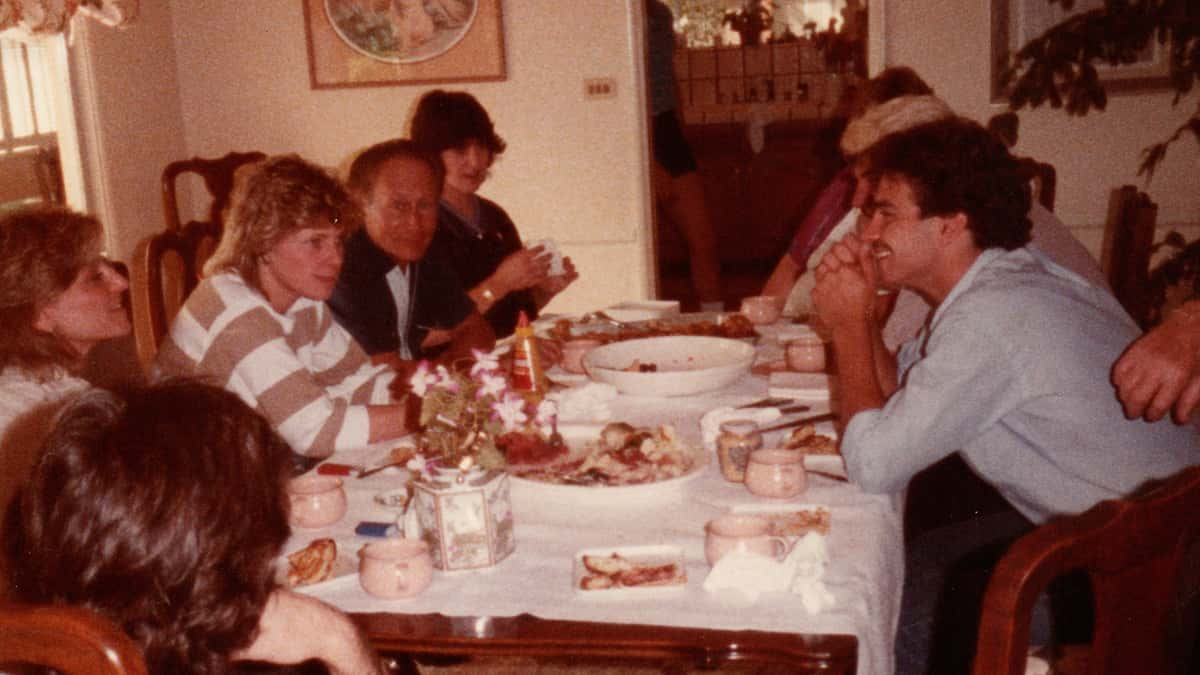 While my mom was preparing the Easter Bread, my siblings and I would help decorate the house with Easter decorations. We would hang Easter eggs on the trees and put-up Easter-themed tablecloths and napkins. Once the Easter Bread was ready, we would sit down for a family meal. This meal was always a special occasion as we gathered around the table and shared the delicious food while enjoying each other's company. It was always a time for us to catch up on each other's lives and share our stories. After dinner, the older relatives would sit around the table and enjoy espresso and homemade Limoncello, a traditional Italian liqueur made from lemons, sugar, and alcohol. It was a perfect end to a perfect meal.
Easter has always been a time for family and for tradition. For my family, that tradition includes a delicious Easter feast made with love, once by my mom, now by me. I have always felt it is important to keep tradition alive, and this is one tradition I am honored to carry on. Easter is a day filled with joy, laughter, and love, and I am grateful to be a part of such a wonderful family. This Easter Sunday, we hope that you are enjoying time spent with those you care for. Whether at home, or with us at Maria's Italian Kitchen, may your Easter Sunday be beautiful and blessed.