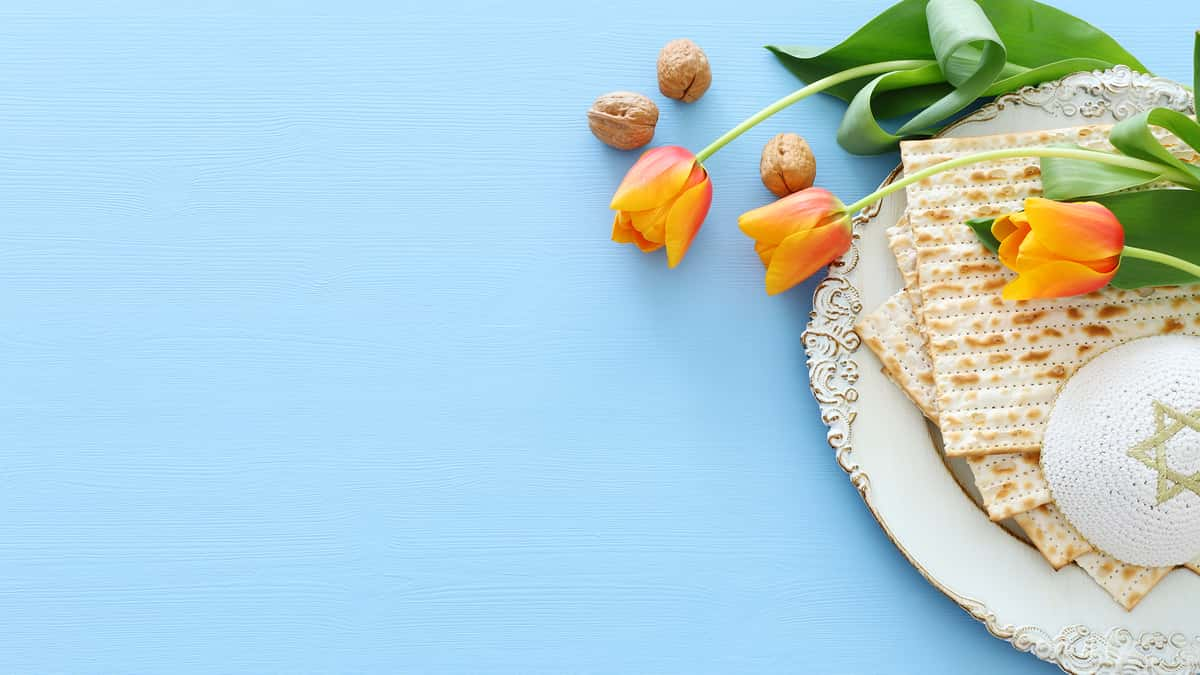 Buona Pesach
Maria's First Passover Seder

Leonardo Da Vinci's "The Last Supper," is one of the most recognized pieces of art throughout the entire world. It is located in Milano, Italy; in the refectory of the Dominican convent of Santa Maria delle Grazie. However, did you know that the meal depicted in this famous painting is actually a Passover Seder meal?
Passover is a Jewish holiday that commemorates the liberation of the Israelites from slavery in Egypt. While Italy does have a significant Jewish population, most Italians are Catholic, and Passover is not part of the Catholic liturgical calendar. Although Passover is not typically celebrated by Italians, some Italian Jews, or non-Jewish Italians with a connection to Jewish culture, have found ways to celebrate the Passover holiday in their own way.
On a trip to Italy in 2000, Maria had the chance to go and view The Last Supper in person. She stood in awe as she gazed upon the magnificent fresco that had survived in a small church all these years. During this time, Maria's grandson, Nicolas, was attending a Jewish day school here in Los Angeles. Now sharing a personal connection with the Jewish religion, she decided to flood her brain with all the knowledge she could surrounding Judaism and traditional Jewish holidays. When learning about the Passover holiday, Maria was instantly transported back to Milano, standing in front of The Last Supper fresco. Learning the importance of each component to the Passover Seder meal, the traditions held in each bite, Maria got excited and became eager to share what she had learned, through her food, with her family and friends. There was one thing though, that had Maria a little anxious; Maria's Italian Kitchen wasn't exactly Jewish-sounding. In fact, some might argue it was about as far away from Jewish as you could get! She wondered if her guests would feel uncomfortable participating in a traditional Passover seder being prepared by a traditional, very non-Jewish, Italian woman named Maria.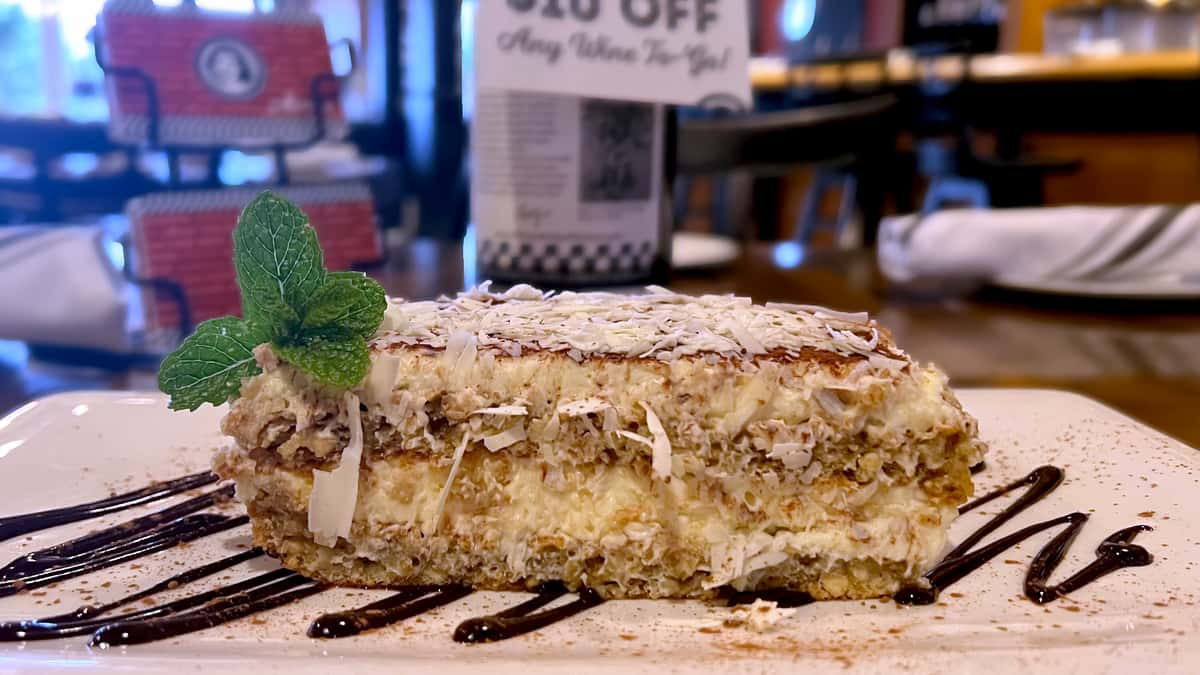 Maria took a deep breath, pushed her anxieties aside, and got to cooking. She prepared traditional seder fare along with some added Italian dishes she felt would compliment the holiday. She prepared hard boiled eggs and charoset, and set out the Matzot. She made her famous 24 hour chicken soup and added matzah balls. Then she got to work on the herb roasted chicken and a smothered brisket, both served with whipped potatoes and fresh grilled vegetables. When it came time for dessert, she had the perfect recipe, the Italian classic tiramisu, with a Passover twist! Maria replaced the lady fingers in traditional tiramisu with sponge made of matzah, and "Triamatzu" was created. As it turned out, Maria needn't worry at all! As family and friends gathered around the incredible meal she had prepared, she was met with overwhelming gratitude and acceptance.
Preparing the Passover seder became a transformative experience for Maria. She realized that this holiday had little to do with the individuals preparing the meal; names and backgrounds held no significance. It was a holiday focused on bringing a community of people together, to reflect, to give thanks, and to reconnect with one another through the Jewish religion. It was about joining a community of people who shared Maria's love of tradition, and who were committed to passing on those traditions to future generations.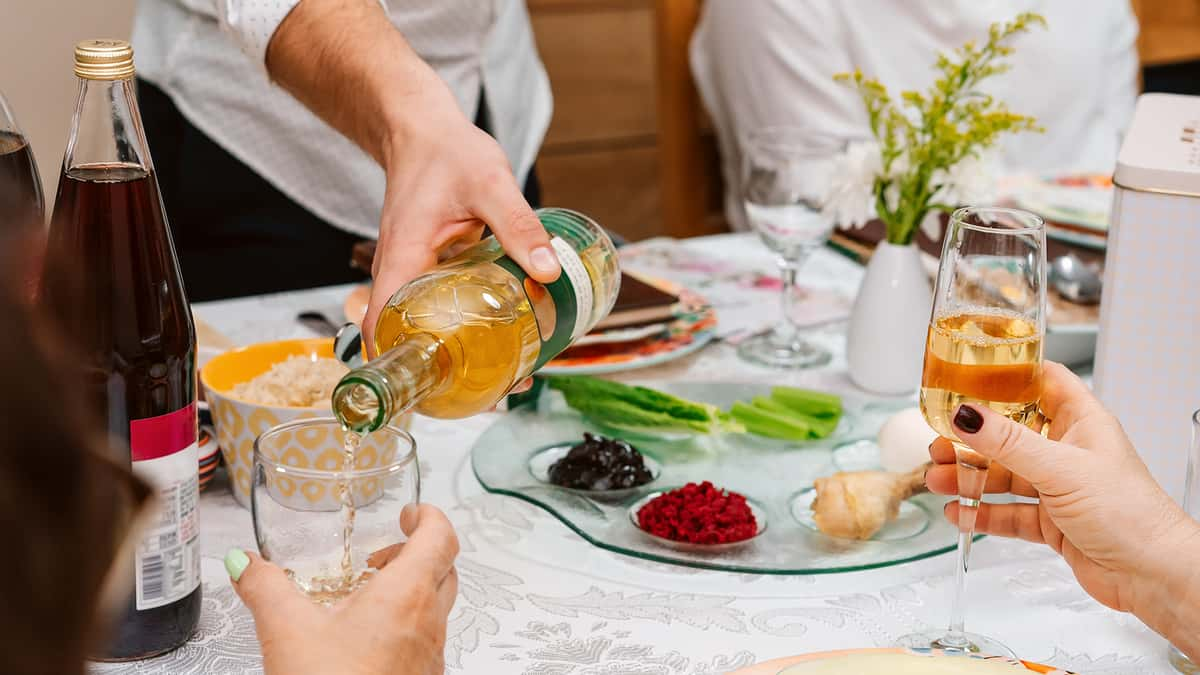 The Passover holiday is one that celebrates freedom and liberation. It is not limited to any one culture or ethnicity. Jewish people of all backgrounds and nationalities celebrate Passover, and the names and backgrounds of those preparing and serving the Passover seder is of little importance. The most important thing about Passover is the story it tells and the traditions that are upheld. The seder, the ritual meal that takes place on the first two nights of Passover, is a time for recounting the story of the Israelites' liberation from slavery in Egypt. It is a time for singing, eating symbolic foods, and reflecting on the meaning of freedom.
So if you love the tradition of Passover, or have always wanted to know more, don't let your name or background hold you back. The Passover holiday is one that is open to all who wish to take part in its traditions. While the elements of Passover are considered sacred and held dear, many are willing to share this knowledge of tradition with those interested in learning.
Want to host your own Passover Seder, but all that cooking has your head spinning? You can always have Maria's prepare the meal for you!
Have a Happy Passover Holiday from all of us at Maria's Italian Kitchen.
Food & Love… Same Thing