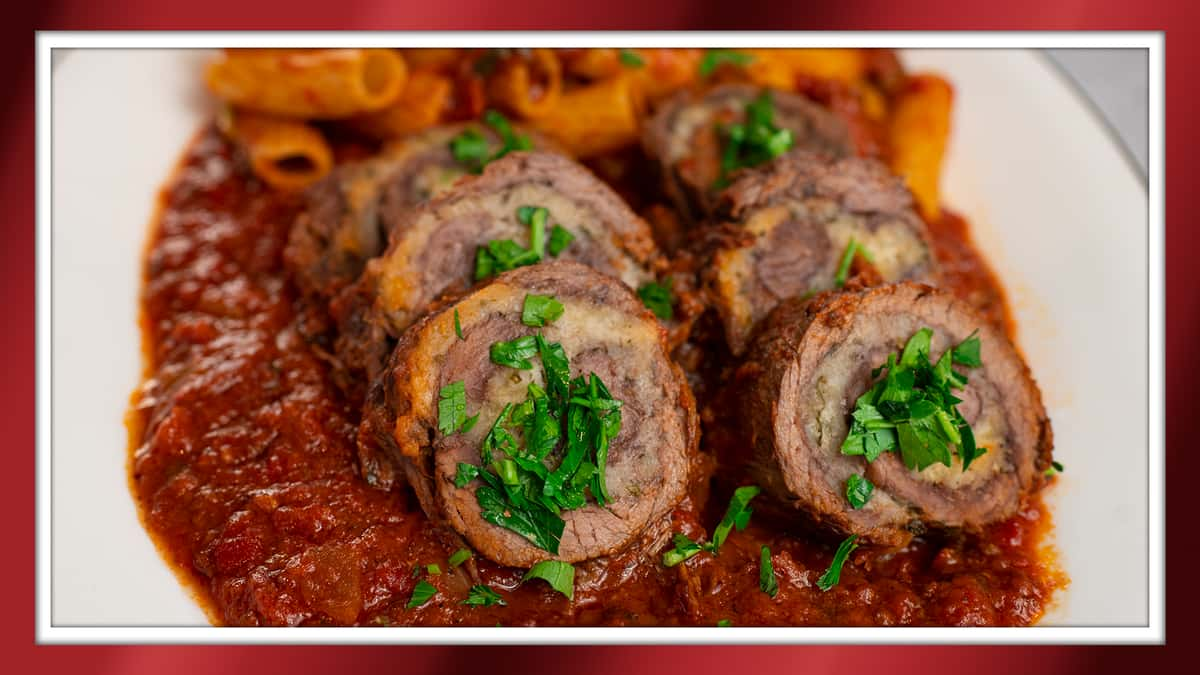 History of Braciole
History of Braciole
You may be wondering what is Braciole and why is it so special? This is one of my favorite meals and it is special because it takes hours to prepare… And as my mom, Maria, would say "the first ingredients is always love."
Crucial first step: put on some Italian Cooking music!
Braciole (Brah-J "yoh- lah) in Italian, literally means slice of meat roasted over coals, from brace live coals.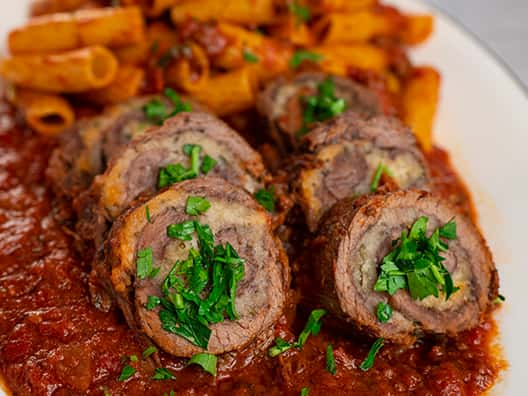 The Neapolitan-style Braciole recipe is a dish that ran the history of Southern-Italian cuisine! The ingredients of this delicious, rolled meat come from the Ancient Greece, via the discovering of America and the French domination of the territory around Naples. The meat can be filled with cured prosciutto, raisins, pine nuts, and cheese. At Maria's We roll it with freshly grated parmesan and romano cheese, Italian parsley, cracked black pepper, fresh garlic, and a little touch of bread crumbs. The meat is then rolled up and tied, seared and then braised in a savory rich tomato sauce. To complete the recipe as the tradition requires, toss pasta with the Braciole sauce and serve.
Available for a limited time; order your Braciole to-go and serve the meat as a fantastic main course, to depict an authentic feast Italian-style!