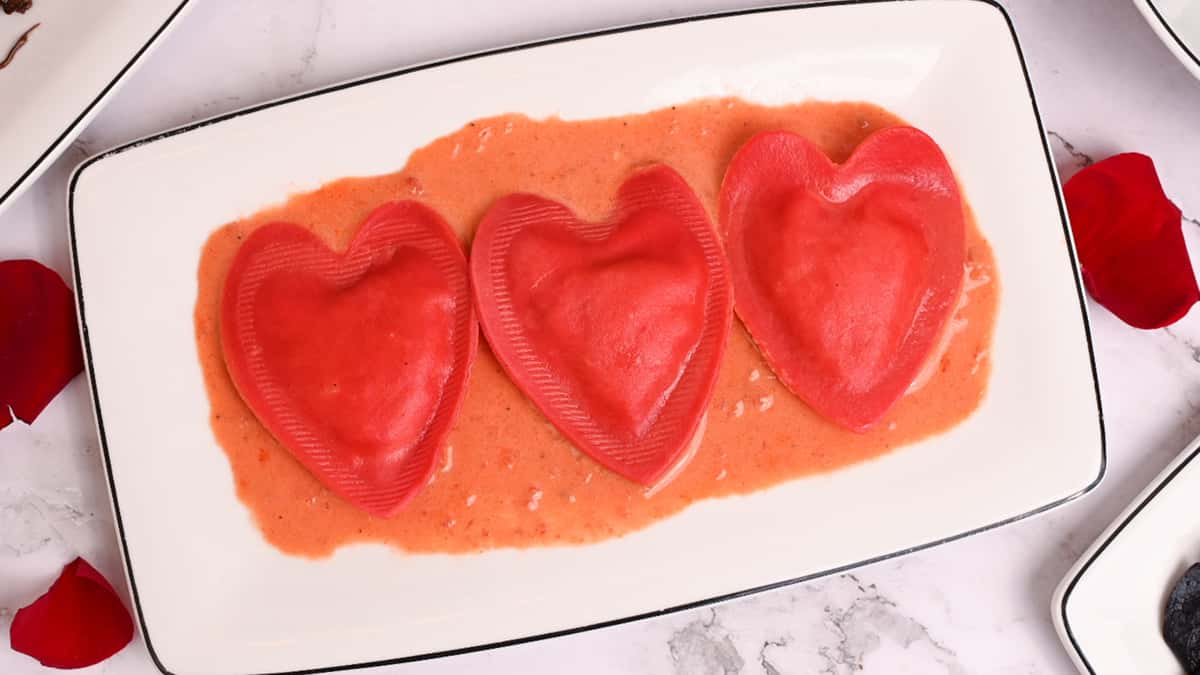 A Legacy of Food and Love
A Legacy of Food and Love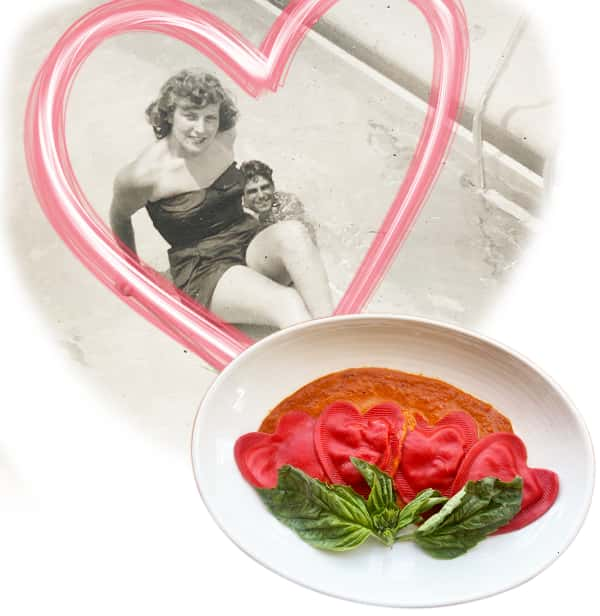 Valentine's Day is a special occasion for many couples, and what better way to celebrate than at Maria's Italian Kitchen?
Founded by Maria, our cozy Italian restaurant offers a romantic atmosphere and delicious food to make your Valentine's Day extra special.
When you dine with us, how often do you consider the preparation that goes into your meal? Prep time is where our fun starts! We have decades of memories with family and staff prepping and setting the stage daily for all of you. Our kitchens are lively and filled with our food and love energy. We have our very own Maria to thank for that zest. Her humor, her legacy love of cooking, and her passion for life have helped set our kitchen tone.
Our founder fell in love with cooking at a young age. Her talent for authentic Italian cuisine led her to open her own restaurant. Now, generations of customers have fallen in love with the delicious food and our warm atmosphere. At Maria's Italian Kitchen, you'll find what Food and Love really mean with our menu of classic Italian dishes.
PRO TIP: Start off with some antipasti, such as bruschetta or garlic knots, before diving into a hearty pasta dish. From spaghetti and meatballs to fettuccine alfredo and the list goes on!
If there's anything we want you to know about us, it's that our entire existence is entrenched in FOOD and LOVE. From the earliest days of our origin story in Italy and Hoboken, to present day. Our tradition is upheld by our team, loyal customers, community and lead by our fearless leader Madelyn Alfano (Maddy), Maria's daughter.
It's poetic that Maria, was born on Feb 14th. So this month of LOVE is extra special and we love to pay tribute. Before passing in 2019, Maria had a front row seat to the Maria's you experience today. Experiencing the magic her daughter was making as each new location opened. Maddy has led the expansion with courage and spirit. Maria's energy is still alive and well, and we cherish the pride she must've felt to see how far the family business has come. Cooking for people is a family passion, so to see the impact they've made on our Los Angeles community is a family treasure.
Together we celebrate the legacy by sharing our dining memories and experiences. Our lifelong guests, family, friends, and of course the Maria's Team help keep our mission alive. The mission to prepare and serve a delicious Italian meal from recipes out of a childhood kitchen.
To celebrate our rich history we want to give you our family secret, the ingredient that brings it all home… LOVE!
In honor of Maria's birthday, we'll be offering a special Valentine's Day menu all weekend long, featuring some of her favorite dishes. Indulge in a four-course meal, complete with a glass of wine or champagne, and enjoy the intimate setting as you celebrate your love for each other and for the delicious food.
Whether you're looking for a romantic dinner for two or a fun night out with Friends and Family, make sure to stop by Maria's Italian Kitchen on Valentine's Day. With delicious food, a cozy atmosphere, and a special menu in honor of our founders birthday, it's the perfect place to celebrate the holiday.
Next time you dine with give us a shout with #MariasFoodandLove!
Thank you for being part of the magic.
With Food and LOVE,
The Maria's Italian Kitchen Team